Save the Date! Pre-Register for NAIFA's Inaugural DEI Impact Week
As chair of the DEI Council, I am pleased to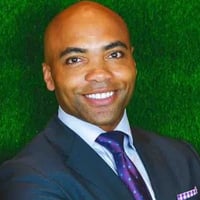 announce that NAIFA will hold a three-day Impact Week in April. The Council is planning the event and are looking to invite all financial services professionals, NAIFA partners and media to save the date and pre-register to save your spot.
The event will be 100% virtual, but seats are limited. Last year, we welcomed over 800 people on our Diversity Day of NAIFA Nation: Impact Week. We could not fit all of our speakers in and the feedback was so positive, that this year we are expanding the event.
If you have specific speakers or topics that you would like covered, we would love to know! Email tdc@naifa.org.
Thank you!
Delvin Joyce, CLU, ChFC
DEI Council, Chair