2 min read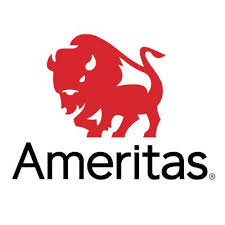 Ameritas and NAIFA are teaming to advance the careers of rising stars in the financial services industry. This initiative will engage Ameritas qualifying financial professionals in financial services advocacy by helping to build broader networks and leverage new pathways to grow their careers.
"NAIFA is the nation's leading governmental advocacy group for the financial services industry. This program engages the next generation of industry leaders and supports their development as a voice for our clients at the state and national levels" said Kevin Mayeux, NAIFA Chief Executive Officer. "Engaging in the conversation is key to understanding and responding to the forces that shape our business. Elevating financial professional careers – that's what this initiative is all about."
Ameritas Growth Leaders (AGL) will be the focus of this project. AGL is an exclusive study group for the next generation of financial service industry leaders. Qualifying financial professionals for this opportunity are in their first ten years in the financial services industry.
Qualifying agents will receive:
Membership:

Complimentary NAIFA membership courtesy of Ameritas.
Mentorship:

NAIFA mentors will provide resources and foundational courses for career success.
Advocacy training:

Learning will focus on building relationships with legislators and financial services advocacy for clients.
Recognition:

Spotlight features aimed to elevate professional presence with clients and prospects.
"Strengthening the next generation of leaders in financial services is mission critical for our industry," said Shannon Berry, Ameritas Second Vice President – Practice Management. "We take pride and inspiration from our relationships with industry trade organizations. Ameritas and NAIFA are thrilled to be bringing this valuable new program to our industry's emerging leaders."
Ameritas and NAIFA will hold a virtual information session with qualifying AGL members to outline the details of this career advancing opportunity.
Learn more about how wealth managers can represent Ameritas by visiting our website.